Davids Emporium, fancy dress shop Auckland, Hamilton: A huge range of sewing supplies, fabric, hardware, homewares, art supplies, party needs and more.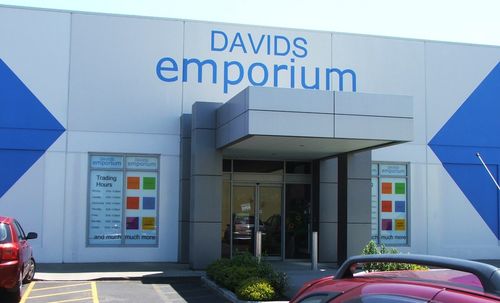 Products and specialities
discount store, arts & crafts, fabrics, sewing supplies, hardware, party supplies, housewares
Hours
Mon

-

Tues

-

Wed

-

Thurs

-

Fri

-

Sat

-

Sun

Closed

Holidays

Closed
A treasure chest of bits and pieces, toot and gold. A great place to take the little ones to rummage around and discover. Find toys, costumes, crafty supplies, paint, fabric, tools, wiring, yoga mats... everything from the practical to absurd at very reasonable prices. Warning- it's impossible to leave empty handed!