Depot Artspace is an open and inclusive creative community in Devonport, Auckland that encourages engagement in all art forms. Depot Artspace offers a variety of facilities, services and events that support the creative community including galleries, a professional development programme, publications, a recording studio and a design studio.
This Saturday between 2-3pm, The Depot Artspace will showcase Behind These Walls, a brief history which reveals some of the vast collection of works that adorned this city's walls, and some that still do – although often hidden!
The exhibition will contain historical and contemporary images, biographic histories of a number of important artists and works, as well as a timeline and guide to Auckland's Modernist Murals. Entry is Free.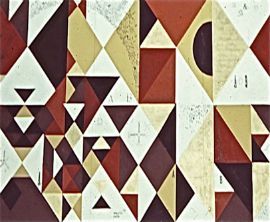 Products and specialities
Multidisciplinary Creative Community | Galleries | Recording Studio | Online Magazine | Workshops & Seminars
Hours
Mon

-

Tues

-

Wed

-

Thurs

-

Fri

-

Sat

-

Sun

-

Holidays

-