Printing Services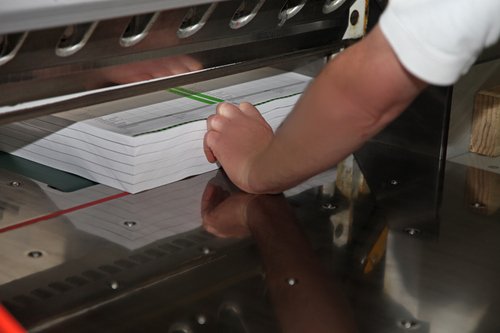 We can help with those special jobs you want done well including: Die cutting, Embossing, Kiss cutting & Slitting, Multi Numbering, 1 - 4 colour printing, Print Finishing.
We have: a full range of bindery equipment: Drilling, hole punching, collating & stitching.
CTP Plates: the ultimate technology to enhance the sharpness & quality of your print.
_________________________________________________________
WE HELP WITH ALMOST ANYTHING INCLUDING:
Business Cards, Promotional Media, Swing Tags, Corporate Stationery, Presentation Folders, Docket Books, Graphic Design, Letterheads, Shrink wrapping, Brochures, Photo-coping

PLUS:

Order Books, Compliments Slips, Leaflets, Invoice Books, Envelopes, Newsletters, Laser Invoices, Note Pads, Magazines, Laser Forms, Desk Pads, Prospectus, Receipt Books, Fax Forms, Invitations, Cards, Price List Books, Letter Press, Reports, Posters, Labels, Catalogues, Header Cards, Small Packaging