Your local Wine, Beer, Spirit, Cider, function and online liquor retail specialists Glengarry have been selling fine wines in New Zealand for over 60 years. They are 100% family and New Zealand owned and love to support local producers.
The selection of wine, beer, premium spirits, and stunning champagne is diverse and considered enough that even the most discerning connoisseurs and keenest bargain hunters will find something to their liking here at Glengarry.
The Victoria Park branch of Glengarry Wines is the chains biggest, sporting an especially impressive selection of Whiskey and NZ craft beer. Store Manager Zane is a friendly local, and him and his team are always happy to help out with extensive knowledge of all things, wine, beer and spirits.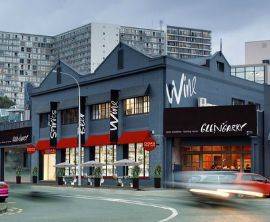 Products and specialities
Wine
Champagne
Beers
Premium Spirits
Craft beer
Gifts
Functions
Non-alcoholic beverages,
Chips,
Gift-wrapping
Fine Wine
Functions
Catering
Glass hire
Online orders
Nationwide delivery
Hours
Mon

-

Tues

-

Wed

-

Thurs

-

Fri

-

Sat

-

Sun

-

Holidays

Closed