Hairmony beauty salon team are experts in hair styling, highlights, colour, perming, waves or hair straightening.
The salon can also provide a full range of beauty treatments, such as waxing, manicure, pedicure, spray tan, facials and microdermabrasion facials.
Hairmony is a Matrix and O.P.I exclusive salon for both, hair products and nails.
Indulge yourself today.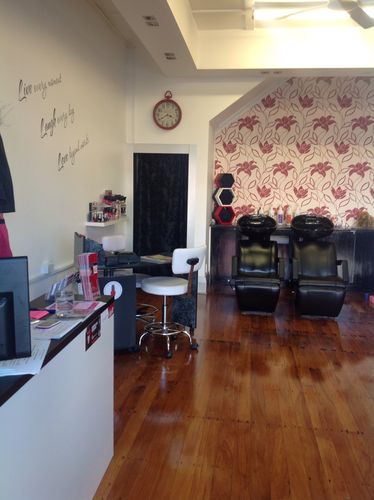 Products and specialities
Microdermabrasion Facial
Highlights
Hair Colour
Cuts
Perming & Waves
Hair Straightening
Spray Tanning
Waxing
Massage,
Manicure and Pedicure
Hours
Mon

Closed

Tues

-

Wed

-

Thurs

-

Fri

-

Sat

-

Sun

Closed

Holidays

Closed