Louise Grey Skin Care is the Dermalogica Top Clinic for 2011. With a fresh approach to skin care, our therapists know your skin inside out.
Products and specialities
Beauty Therapy services using Dermalogica products. We specialise in advanced skin solutions, as our staff are all internationally qualified.
The team at Louise Gray Skin Care are amongst the most knowledgeable in the country when it comes to all things skin. They truly have the power to transform, using Dermalogica products and some of the most unique skin enhancing technology around. Their latest toy is a Hydraderm machine, a more delicate option than microdermabrasion that delivers seriously great results.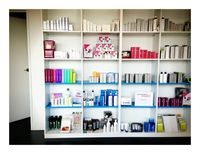 I've been using several products from Louise Gray for some time now and have found them excellent. Thanks to the knowledgeable and helpful advice I have finally found the right products for my skin. I have just had my 2nd IPL treatment and I am thrilled with the results. I recommend Louise Gray to anyone who would like to improve their skin.