366 Princes Street

,

Dunedin Central, Otago, Dunedin
Located on Princes Street just south of the Octagon, Odds and Ends is a second hand store packed to the brim with various pre-loved items in all shapes and sizes. Selling vintage funrniture, paintings, china, pottery, glassware and more, they also have a lovely selection of china cups.
Former co-owner Jim Chalmers has recently retired at the age of 78 but his legacy lives on. He once purchased a signed Salvador Dali print for a mere $4 so you never know what kind of treasures you may find in-store.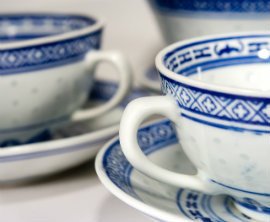 Products and specialities
Second-hand store
Antiques
Hours
Mon

-

Tues

-

Wed

-

Thurs

-

Fri

-

Sat

-

Sun

-

Holidays

Closed