Memorial Drive

,

Hamilton East, Hamilton

3216
Private Bag 3010

,

Waikato Mail Centre, Hamilton

3240
(postal address)
(07) 8386622
Email us
This reserve was gifted to the city by George Parr and was done for sick and recovering children to come to play and relax together.
The large reserve is a wonderful place to have a picnic or take the family for a walk. It is closely linked to the Waikato River and Memorial Park as well as the River Walk south toward Hamilton Gardens. A Children's Garden has been developed at the park along with the extension of the water feature, interactive native bird sculptures and a small amphitheatre and playhouse.
Kids (and adults) love going to the reserve on sunny days and play their hearts out.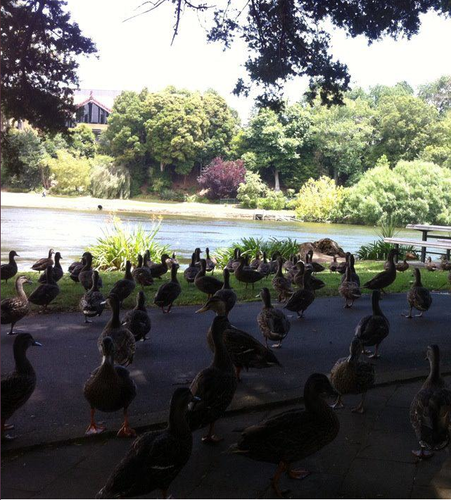 Products and specialities
Park
Playground
Children
Fun
Activities