Gordon from Park Avenue Quality Meats is the one-stop butcher for many locals to the north of Wellington. He is well known throughout Wellington for his huge range of sausages that are inspired by European tastes.
Gordon likes to make sausages that are spiced and smoky. From the humble salami to the exotic kulen sausages from Croatia and beyond.
He also stocks a range of locally sourced and produced meats including chicken, pork, lamb and beef.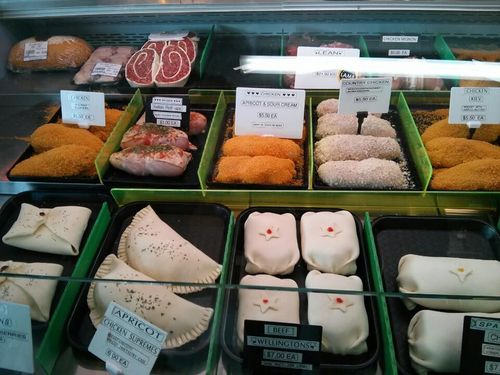 Products and specialities
Sugar free bacon, gluten free sausages, wild game, home made deli meats, sausages; kulen, salami, kabonosy, kielbasa, sremska, kolbaz
Hours
Mon

-

Tues

-

Wed

-

Thurs

-

Fri

-

Sat

-

Sun

Closed

Holidays

Closed
I have just started purchasing my meat again from Gordon, I fell into the convenience trap and had been purchasing my meat from the supermarket. Thee weeks ago I decided to change back, I was unhappy with the inconsistent quality of the meat from the supermarket. The first night I didn't tell my husband and son I had purchased the steak from the butcher, hubby was eating his steak, about two mouthfuls in, he stopped and asked what was different about the steak, he said it had so much more flavour, was more tender than we had had for some time It is now a weekly trip to see Gordon and his team. Fantastic meat, just great.