Whether you're with mates, family or a certain someone who's a little bit special, the Speights Ale House provides a down-to-earth place where you can relax.
Keep cosy indoors, or head up to the deck to enjoy the hearty lunch and dinner menu, matched with all seven of the Dunedin brewery's beers on tap, including Speight's Gold, Distinction, Old Dark, Porter, Summit, Pilsener, Seasonal Release and Speight's Cider.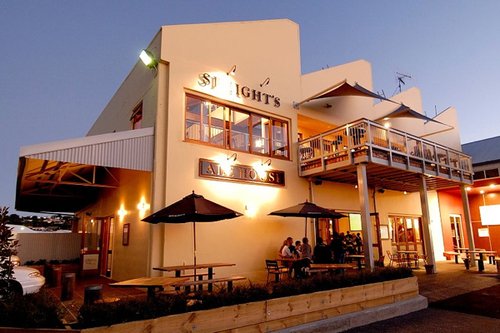 Products and specialities
Lunch, dinner, indoor/outdoor dining, functions and events
Hours
Mon

-

Tues

-

Wed

-

Thurs

-

Fri

-

Sat

-

Sun

-

Holidays

-
Schist stone and a big stone fireplace reflect the Otago origin of this brand. In true southern style Speights boasts an array of beef and lamb dishes, including shearer's shanks, the Scotsman, Poolburn porterhouse, lamb's fry and spiced beef salad. Try an award-winning hearty Speight's Brewery ale to wash down these very large servings.