Our aim is simple, to provide a superior shopping experience by maintaining "True Art of Butchery and Delicatessen" in your local community.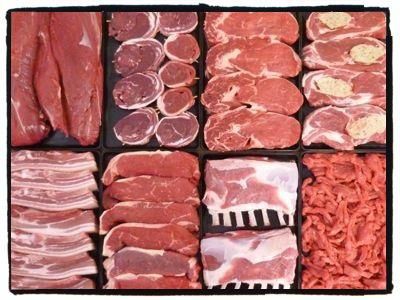 Products and specialities
Meat, Delicatessen, Fresh Produce, Recipes, Great Service, Chicken, Home Made Pies, Pork, Lamb Fry, Beef, Lamb, Vegetables, Chips, Sauces, Recipes, Spices, Specials & Deals
Hours
Mon

-

Tues

-

Wed

-

Thurs

-

Fri

-

Sat

-

Sun

-

Holidays

Closed
These guys have amazing meat and good prices, I discovered Cameron Harrison Butcher in Ngaio a few years back and used to purchase the the Stuffed chicken Rolls. And then I found they have a store in Kelburn, I purchaed some Lambs fry from here and it was amazing, this xmas they will be getting a visit for a Xmas Ham, apparently good size and nice and juicy!! Its good to go to the butcher and get good service from guys who really know about the right cut for you.