Newlands Pharmacy has been helping the local Newlands community for many years. Their friendly and experienced staff can provide you with free expert medical advice for most conditions.
If you are looking for prescriptions, medicine, first aid supplies, beauty products then Newlands Pharmacy can help you out.
Newlands Pharmacy can post your mail and also sells lotto tickets for when you are feeling lucky.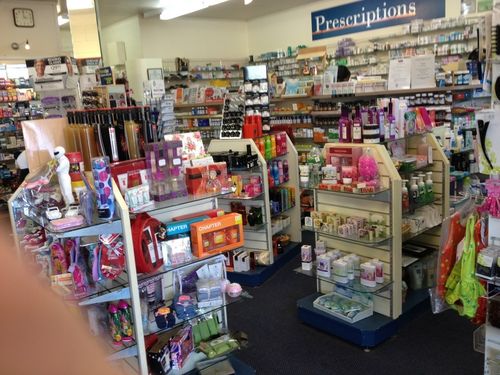 Products and specialities
Pharmacy, Prescriptions, Medication, Health Supplies, Medical Advice, Pharmacist, Beauty Supplies
Hours
Mon

-

Tues

-

Wed

-

Thurs

-

Fri

-

Sat

-

Sun

-

Holidays

Closed
This wonderful warm welcoming pharmacy has been a part of the Newlands Community for many years. The staff that work here are so very helpful and the pharmacists are always happy to talk to you and give free advice (who doesn't love saving money going to the doctor), you can also buy Lotto and post your mail. I love playing with all the makeup testers and checking out all their daily specials. One thing I especially love is the pharmacist will come out and talk to you when you get a new prescription to make sure you know how to take it. A wonderful warm atmosphere.