Palmers is proud to stock one of the widest selections of plants in New Zealand. Our knowledgeable staff are happy to help with any gardening queries.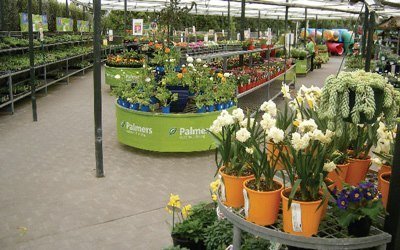 Products and specialities
Garden centre
Cafe
Clothing
Gifts
Organic gardening
Lifestyle products
Hours
Mon

-

Tues

-

Wed

-

Thurs

-

Fri

-

Sat

-

Sun

-

Holidays

Closed
Great variety of flora and fauna as is the case for most Palmers Gardenworld stores around NZ. Hamilton Palmers dosn't disappoint - with always fresh herbs and pretty flowers. It's a sweet spot to pick up some gardening tools for the little ones as well so they can copy exactly how mummy/daddy take care of the garden.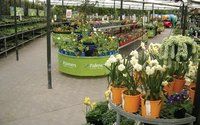 The warmer weather hints that it's time to start planting! This is the time to really get into your garden, or if you haven't got a garden, it's not too late to dig one in. Palmers have everything you could need, plus lots of information and friendly, knowledgeable staff to help. Try growing your favourite veggies or flowers. I've just planted heaps of strawberries. Yum!