The Spice Rack in Petone will give your cooking that little cook to make it taste traditional and authentic.
With shelves and shelves of different flavours and spices jam packed into the Spice Rack store, you should be able to find the right ingredients for your next Indian night. And even if you are not a wonderful chef, then don't tell your friends that you grabbed one of their special instant curry mixes.
You can also grab the ingredients to finish off your meal like roti, lentils, papadums and rice in massive wholesale bags.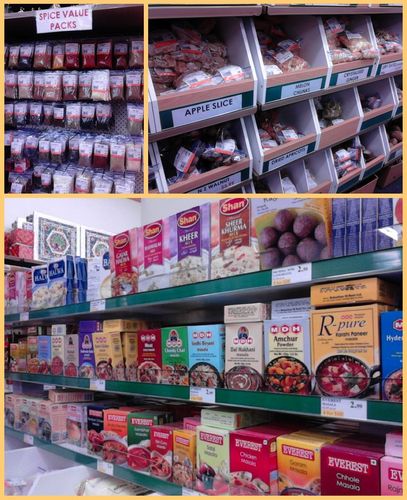 Products and specialities
Spices, Indian Food, Curries, Pastes, Beans, Rice, Wholesale
Hours
Mon

-

Tues

-

Wed

-

Thurs

-

Fri

-

Sat

-

Sun

-

Holidays

Closed
Petone's Spice Rack is a great place to pick up any and all curry ingredients, with a prominently displayed rack of 'value pack'-style spices at the front of the store-- heavy hitters in smaller quantities for the single cook-- and massive bags of lentils (1 kg for $4.50!) The Spice Rack has some odds and ends as well, with yummy dried fruits (try the kiwifruit) and fabric leis for your next party. Don't worry if you're not an avid chef-- The Spice Rack carries instant curry mixes in hundreds of varieties to fit any taste.