Water Street Carpark

,

Whangarei Central, Whangarei
Whangarei - the promised land of plenty. The warm climate and dependable rainfall produce rich soil which allows the Farmers at this growers market to produce a range of quality fruits and vegetables. The range is vast, and drawing from the inspiration of UK and Europe traditional markets it has been a hit since 1998. Being the first of its kind in New Zealand, it has now become the largest Farmers market with over 100 producers and stalls selling fresh produce.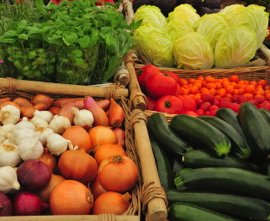 Products and specialities
Farmers Market, Growers Market
Hours
Mon

Closed

Tues

Closed

Wed

Closed

Thurs

Closed

Fri

Closed

Sat

-

Sun

Closed

Holidays

Closed