Island Bay Butchery is a certified member of the NZ Butchery Guild, assuring customers they can expect top quality, experience and excellent service, all audited by an independent body. There is a lot of love put into what we produce and we hope this flows through to you when you create your masterchef meal.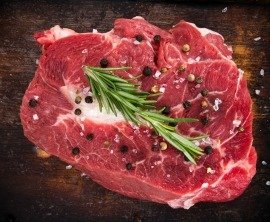 Products and specialities
Beef, Lamb, Chicken, Pork, Venison, Gourmet Sausages, Boerewors, Bratwursts, Saveloys, Cheerio, Steaks
Hours
Mon

-

Tues

-

Wed

-

Thurs

-

Fri

-

Sat

-

Sun

Closed

Holidays

Closed
Widely regarded as the best butcher in wellington, Island bay butchery boasts a wide selection of 100% free range, top quality meats. The sausage selection is the real draw card, with 40+ different varieties, many of which are award winning, it's hard to even choose which ones to buy! My pick would be the Moroccan lamb or the German bratwurst, both of which are gluten free to boot! The friendly staff is always happy to answer questions, and cater to any dietary requirement or specific need you may have.